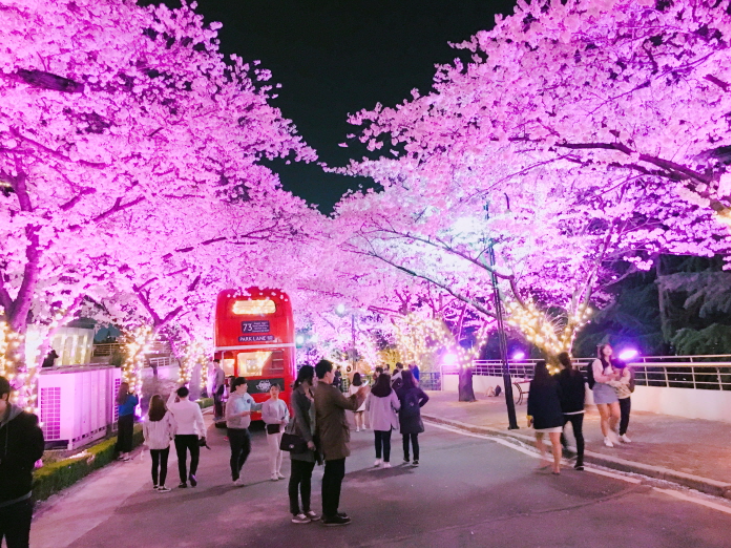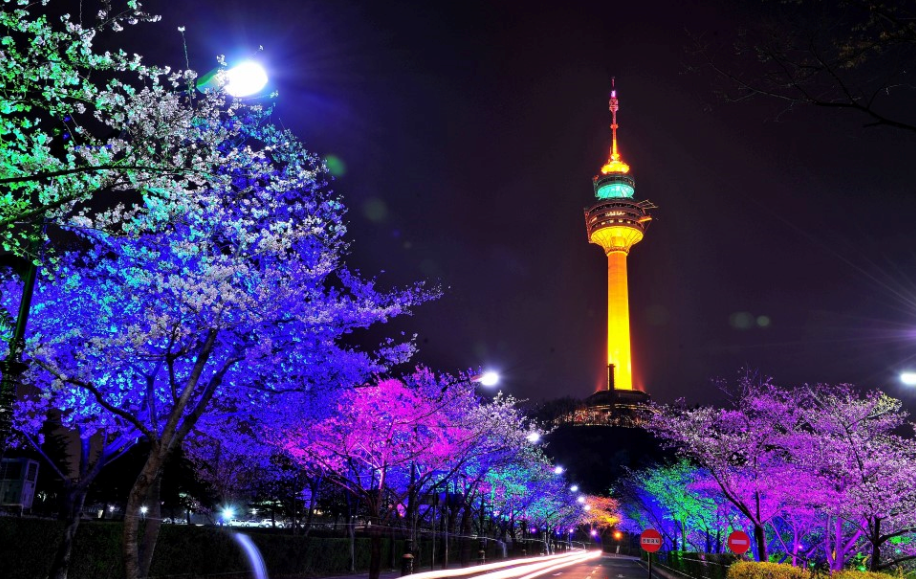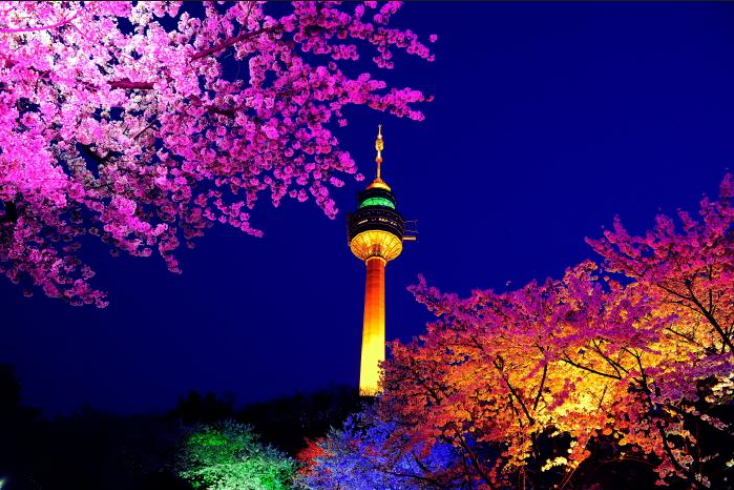 2019 E-World Starlight Cherry Blossom Festival Held in the City of Daegu
​
"E-World Starlight Cherry Blossom Festival", the
first cherry blossom festival held each year in Korea that takes place at the latest time at night, will be held between March 23 and April 7 at E-World at Daegu Theme Park and the whole area of the 83 Tower.
This is the eighth year that the E-World Starlight Cherry Blossom Festival will be held. There will be three times more cherry blossom trees than the Yeouido cherry blossom festival, and it is the only cherry blossom festival in Korea to also feature over thirty different types of rides to enjoy as well.
At the 2019 E-World Starlight Cherry Blossom Festival, you will be able to take pictures at the hundreds of photo zones located across the 400,000m2 festival area. You will also be able to enjoy the new "Sky Drop" ride, the highest such drop ride in Korea that drops from 103m, and satisfy your five senses at the miniaturized "Oktoberfest Beer Festival" under cherry blossom trees.
The festival is especially wonderful at night as the cherry blossoms are lit up beautifully by all the romantic lighting, creating a unique dreamy atmosphere.
After the cherry blossom festival ends, it will be followed by a variety of colorful spring flower festivals such as the tulip festival and the rape flower festival.