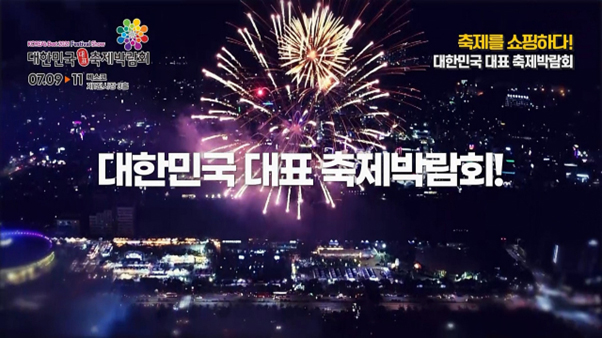 Korea's Best Festival Show introducing iconic festivals held all over the country will take place in Busan this coming July.
The fair will be held under the theme of "Festivals Uniting Korea as One" at the BEXCO Exhibition Center 1 Hall 3 from July 9 to 11.
Korea's Best Festival Show has been organized by the Local Press Korea Association with the aim of revitalizing regional tourism industries that have taken a blow from COVID-19 and promoting Korea's iconic festivals. It will be held in major cities across the country every year.
Some 110 local governments nationwide will be taking part in the event to promote their local festivals and offer a chance for visitors to experience them. Companies, organizations, and associations with interests in the festivals will also participate to engage in exchanges and cooperation with one another.
There will be a wide variety of delightful things to see, experience, and enjoy, including giveaways with various prizes, including foldable bicycles, hotel and resort vouchers, and Apple AirPods.
[Source: Busan Ilbo]