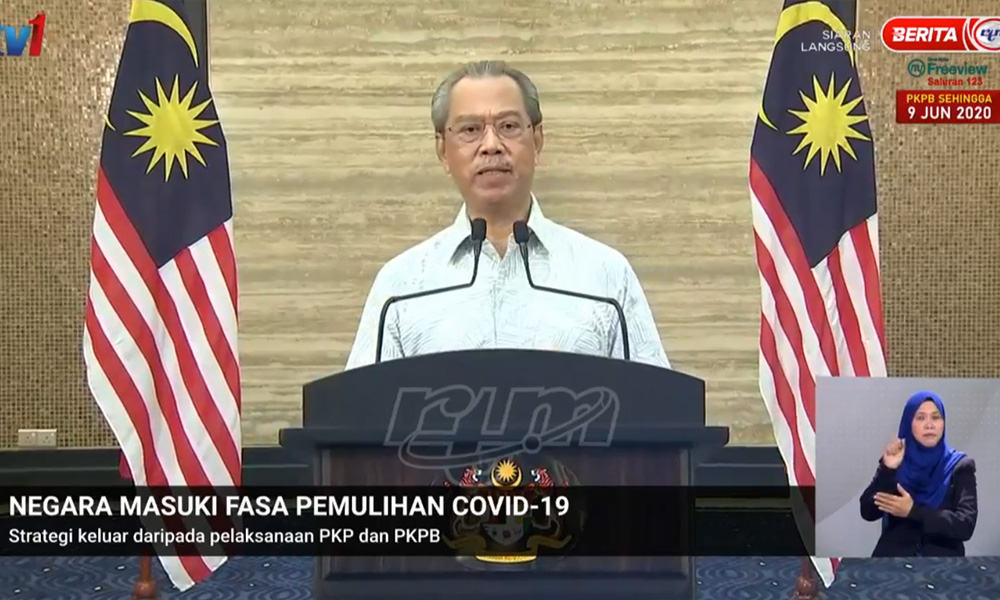 Malaysia Prime Minister Muhyiddin Yassin announced that the current conditional movement control order (MCO) would be replaced with a more relaxed version which he described as a "recovery" MCO from June 10 onwards.
Under the recovery MCO which will last until Aug 31, he said there will be further easing of regulations with interstate travel and various recreational activities allowed.
This is the second phase of easing after the first round of relaxation under the conditional MCO which began on May 4 and was later extended to June 9.
The relaxation saw many businesses, which had been shut since March 18 under the full MCO, resume operations.
The government also announced hair salons and barbers can resume business on June 10 while pasar malam (night markets) and bazaars can operate from June 15.
"I understand that the government cannot control people's lives forever to prevent the spread of this outbreak.
"I know that you want to go on with your daily lives," said Muhyiddin, who noted that the time has come for Malaysians to take responsibility for their own compliance to the new normal and standard operating procedures (SOPs).
He further credited Malaysia's success at bringing down infection rates to swift actions by frontliners, including facing the recent outbreak among Immigration Department detainees.
"At the same time, our medical capacity and public health level are also at a good level.
"This shows that Malaysia has succeeded to curtail Covid-19 infections, and now we're entering the recovery phase," he said.
With continued compliance with new SOPs, Muhyiddin expressed confidence that Malaysia will proceed to enter the normalisation phase after Aug 31.
At the same time, he said the government will not hesitate to enforce restricted movement control orders at districts or locations where there are spikes of Covid-19 infections between June 10 and Aug 31.
[Source: Malaysiakini]