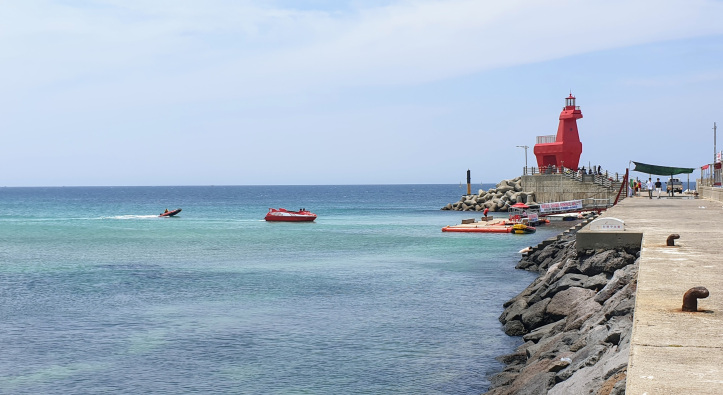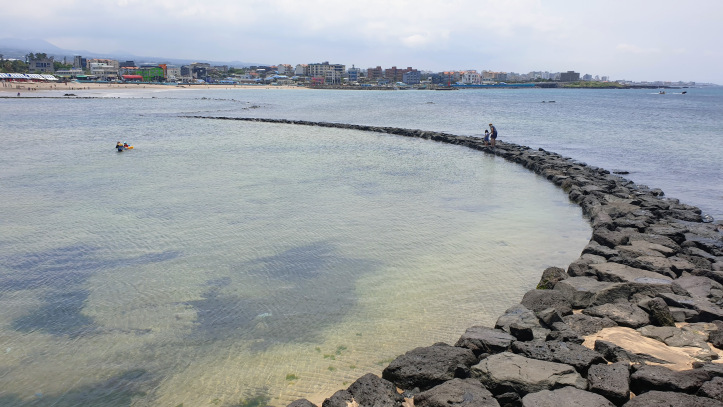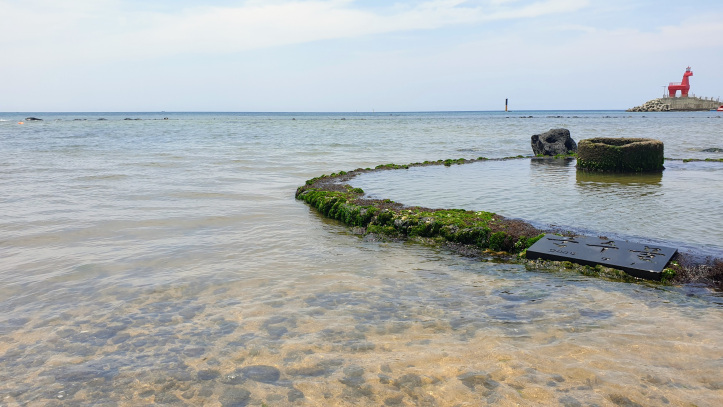 Sun, sand, surf and 'wondam' stone fishing traps
Iho Tewoo Beach is renowned as a photogenic spot (these shots were taken on the weekend). The edge of this beach features two horse-shaped lighthouses called the Pony Lighthouses.
When the sea reaches its lowest level, a surprisingly wide sandy beach and a wondam come into view. A wondam is a traditional stone trap used to catch fish using the tides, and the one on Iho Tewoo Beach is a result of restoration. This wondam is called Iho Mosarwon.
Though Iho Tewoo Beach is visited by a large number of people as it is close to downtown Jeju, only a few know the magically appearing wondam at low tide.
More about Iho Tewoo Beach: www.visitjeju.net/u/4WP