In this issue :
1. Dajia Matsu Holy Pilgrimage in Taichung City
2. Kota Bharu, to host the ASEAN Silat Festival
3. Baikal Waves International Jazz Festival in Irkutsk, Russia
4. The 4th Sinan Cup Regatta
5. Vietnam International Home Decor and Gift Fair
6. Gimhae, to host the 40th Gaya Culture Festival
7. Ulju-gun of Ulsan, operates the ??Welcome Center?? as a mountaineering tourism base
8. Celebration of the 5th anniversary of the Kyushu Shinkansen in Japan
Member & Industry News
1. Dajia Matsu Holy Pilgrimage in Taichung City
The 2016 Dajia Matsu Holy Pilgrimage ("Dajia Matsu") takes place at Zhen Lan Temple in Taichung, Chinese Taipei from March 5 to April 17. Dajia Matsu, inscribed in the UNESCO Intangible Cultural Heritage List, was launched in 2004 to commemorate the birth of Matsu, the goddess of the sea in Taiwanese folk religion. It has been attracting more than a million visitors, and provides a spectacle with hundreds of thousands of pilgrims carrying the statue of Matsu.
Through this religious festival, the Taichung government has been pursuing diverse cultural and art exchanges incorporating international culture into various activities in relation to tourism, religion, performing arts, academic research and local industry development, based on 7 main concepts: religion, martial arts, plays, industry, arts, tourism and academics. These efforts have allowed Taichung to turn into the center of Taiwanese culture.
A massive procession of over 200,000 pilgrims will take place in accordance with the traditional customs during the 9-day festival period, and the pilgrimage will span about 300km through Taichung, Changhua, Yunlin and Chiayi.
(Festival information: http://dajiamazu.mmhot.tw/)
---
2. Kota Bharu, to host the ASEAN Silat Festival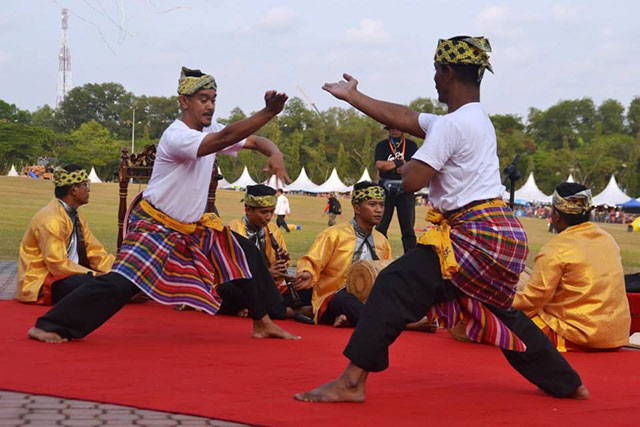 The ASEAN Silat Festival, celebrating the traditional martial art of Malaysia, will be held in Kota Bharu in Kelantan from April 7 to 9.
During the festival period, silat, which had been mastered by royal bodyguards in the past, will be performed to the melodies of the serunai, a traditional woodwind instrument. Various other events will also take place including silat exhibition, self-defense martial art lessons and martial arts demonstration as a way to promote public recognition of the significance of silat.
Some 400 silat practitioners from across the country have signed up for the festival, and the festival is being promoted in full swing, targeting tourists and local residents.
An official from the municipal government stated, "Kota Bharu is the most Malaysian city where you can experience the very core of Malay culture. Although it's not well-known to foreigners at this time, the ASEAN Silat Festival will provide a chance to widely promote the tourism resources and products of Kota Bharu."
Kota Bharu, the state capital of Kelantan, is the gateway to Malaysia on the east coast and the center of Malay culture. It is also the largest Islamic city in Malaysia, with Muslims accounting for 80% of the local population. A large number of domestic tourists as well as tourists from Asia and Europe visit the city every year to have a taste of the traditional lifestyle, culture and cuisine.
---
3. Baikal Waves International Jazz Festival in Irkutsk, Russia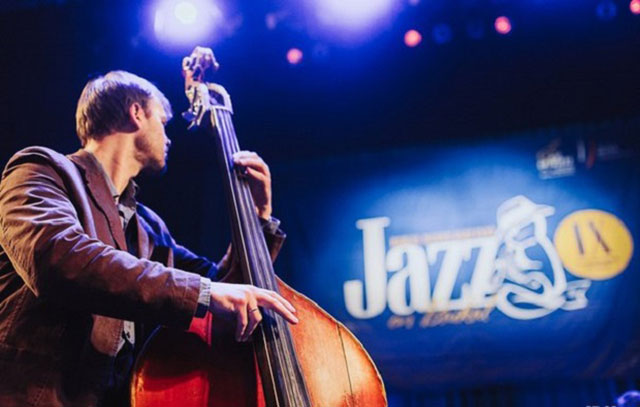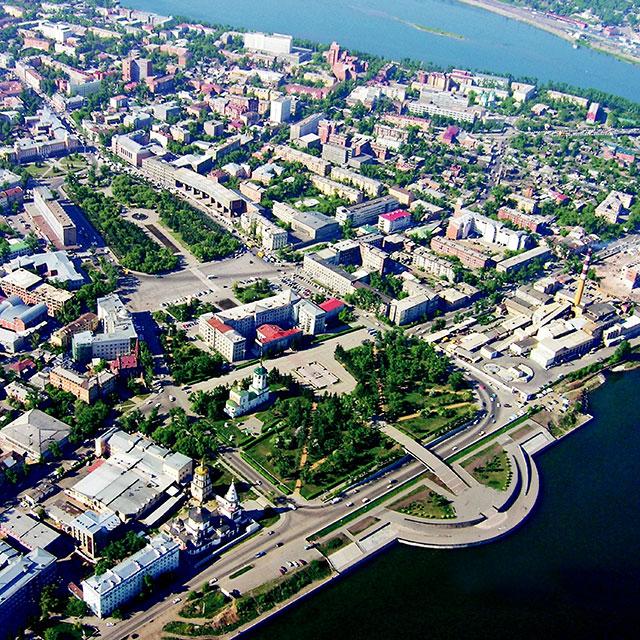 The Baikal Waves International Jazz Festival will be held for 4 days from April 8 until 11 in the city center of Irkutsk, Russia.
The Baikal Waves International Jazz Festival, supported by the Ministry of Culture and Archives of the Irkutsk Region, is celebrating its 10th anniversary this year. It is known for the impromptu performances and jazz parade that delight people's eyes and ears.
The festival is garnering much attention as there will be diverse workshops as well as junior soloist and ensemble competitions in 3 categories (musical instruments, jazz vocals and pop jazz vocals) offering a total of 6 prizes. At this year's festival, Billy Cobham and Randy Brecker, who are regarded as masters of jazz, are set to give performances that are bound to touch and inspire the audience.
---
4. The 4th Sinan Cup Regatta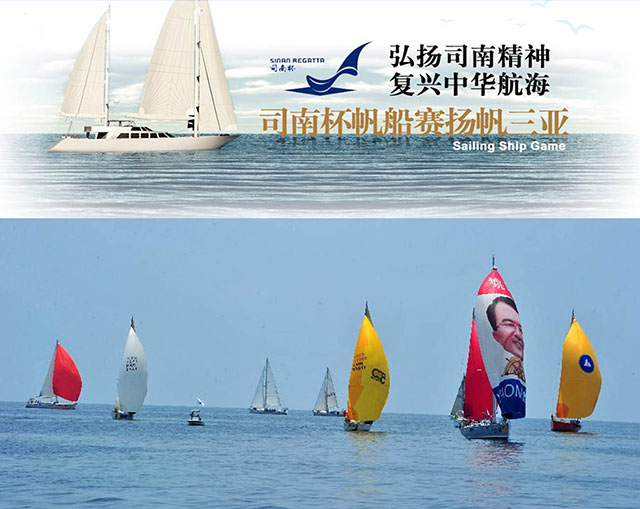 The 4th Sinan Cup Regatta is set to be held in Sanya, China for an 8-day period from April 9 to 16, 2016. "Sinan" is a compass, which served as an important navigation tool in the past, and it is considered a historical symbol and cultural heritage of the Chinese people.
The objective of the Sinan Cup Regatta is to "further develop the Sinan spirit and promote Chinese navigation." Competitors will be rowing along the route that was used by countless boats for centuries and reflect on the past. They have a grand dream of promoting the navigation culture of their predecessors.
As the one and only yachting competition held in Sanya, the Sinan Cup Regatta has been contributing to the advancement of yachting culture and the water sports industry.
---
5. Vietnam International Home Decor and Gift Fair
Lifestyle Vietnam 2016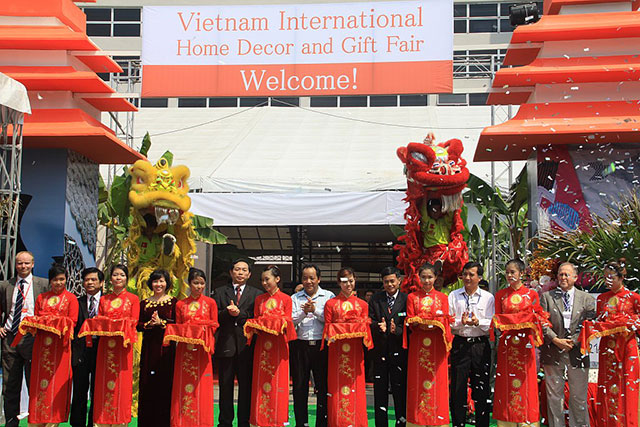 The 7th Vietnam International Home Decor and Gift Fair, which is the largest lifestyle fair held in Vietnam, is set to take place at the Tan Binh Exhibition & Convention Centre in Ho Chi Minh City from April 18 to 21.
At the fair, over 500 exhibition agencies from Vietnam and around the world will be showcasing new lifestyle products, based on the theme of "fair trade." Diverse products such as home décor and interior items, giftware, houseware, toys, indoor and outdoor furniture, interior wallpaper, fashion accessories and shoes made in Vietnam will be presented at the fair. There will also be a food court as well as a number of eye-catching side events including a runway show and traditional Vietnamese performances.
---
6. Gimhae, to host the 40th Gaya Culture Festival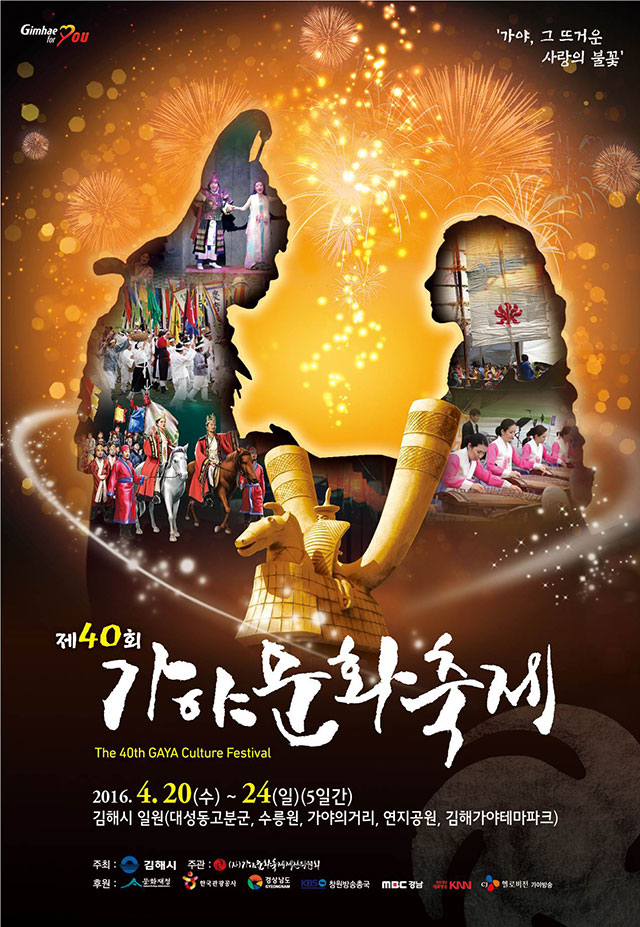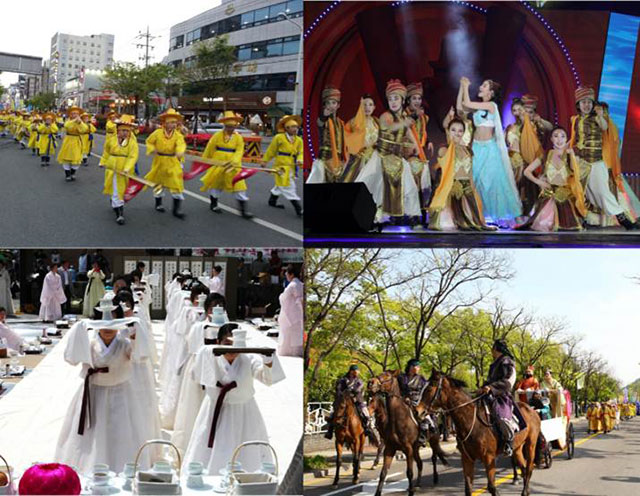 Gimhae's iconic Gaya Culture Festival will be held this coming spring from April 20 until 24 at the Daeseong-dong Ancient Tombs, Sureungwon, Gaya Street, Yeonji Park and Gimhae Gaya Theme Park.
The Gaya Culture Festival, celebrating its 40th anniversary this year, will be held under the theme of "Gaya, the Flame of the Passionate Love" in reference to the love shared between King Kim Su-ro and Queen Heo. Additional venues were chosen at the Gimhae Gaya Theme Park to allow more people to enjoy the festival throughout the city.
The Gaya Culture Festival is well-known for the Chunhyang Daeje Ceremony, which is one of the official events, as well as the parade called, "The Thematic Road of Love," which is a reenactment of the Queen Heo's wedding parade. In addition to these events, there will be experience programs in relation to Gaya culture and artifacts as well as a Garankguk Kingdom ironware workshop. In addition, the festival will offer Gaya Nuri-gil Exploration (Stamp Tour) and Tour of Gaya Land, a special city tour program that will take participants to Gimhae Bongha Village and Hwapocheon Wetland Ecological Park. There will also be shuttle buses in operation, taking visitors to and from the Gaya Theme Park, for better accessibility.
Festival programs include Goyuje/Honbulchaehwa (Lighting of the Marriage Flame), Jangyuhwasang Memorial, King Kim Su-ro and Queen Heo's Boat-way Experience, a photo zone with the theme of Gaya culture, a laser and fountain show at Yeonji Park, Gaya Tea Culture Hanmadang, and the 22nd Gaya History Conference. If you want to enjoy an exciting festival and delightful experiences, then be sure to check out the Gaya Culture Festival in Gimhae!
---
7. Ulju-gun of Ulsan, operates the ??Welcome Center?? as a mountaineering tourism base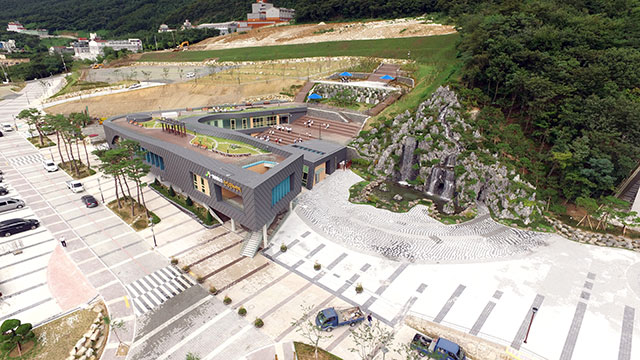 The Yeongnam Alps Complex Welcome Center in Ulju-gun, Ulsan, Korea that was opened last October as part of the Master Plan for Mountaineering Tourism: Top 10 Projects is fulfilling its role as a mountaineering tourism base.
The Welcome Center contains a small movie theater with 107 seats on the first floor, a mountaineering-themed exhibition hall and seminar hall on the second floor, and a waterfall and fountain outside.
The movie theater screens the latest movies 5 times a day, and it is comparable to the movie theaters of multiplex cinemas as it is equipped with a 7.4m x 3.1m silver screen and Dolby 7.1 channel surround system.
The theater attracts about 400 people on a daily basis with its spacious parking lot and affordable admission fees (5,000 won/person for general feature films, 8,000 won/person for 3D films; closed on Mondays), and it is receiving favorable reviews from the local residents and tourists.
Another impressive facility of the Welcome Center is the International Climbing Center, which was built in accordance with international competition standards so that it could host domestic and international competitions. It is the largest artificial climbing wall in Korea with 20 indoor and outdoor courses. The admissions fees are 3,000 won/person for adults on weekdays and 4,000 won on weekends and holidays. 1,000-won discounts are offered to groups of more than 20 people.
The Welcome Center is expected to continue playing the role of a control tower and mountaineering tourism base for the Yeongnam Alps Complex.
---
8. Celebration of the 5th anniversary of the Kyushu Shinkansen in Japan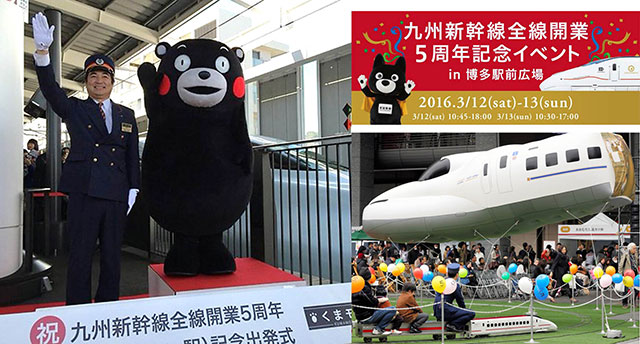 Shinkansen (Fukuoka Hakata – Kagoshima Chuo) in Kyushu, where there is a concentration of member cities of the Tourism Promotion Organization for Asia Pacific Cities (TPO) celebrated its 5th anniversary on March 12. The Kyushu Shinkansen, which has made traveling faster and more convenient, is being used a record-breaking number of passengers every year.
The Kyushu Shinkansen held commemorative events at all of the 12 stations in Kyushu to celebrate its 5th anniversary.
Kumamon, a PR character of Kumamoto, appeared with the stationmaster at JR Kumamoto Station and hosted the Shinkansen launch event in front of the attendees, many of whom came with their families, and railway enthusiasts.
On the other hand, in the square of JR Hakata Station, a wide range of events including a quiz relay with local products of Fukuoka, Kumamoto and Kagoshima as prizes, were held.
The Kyushu Shinkansen was opened on March 12, 2011, reducing the travel time between Hakata Station and Kagoshima Chuo Station from 2 hours and 12 minutes to 1 hour and 17 minutes, and between Hakata Station and Kumamoto Station from 1 hour and 13 minutes to 33 minutes.
The number of passengers in 2015 has been recorded at 11.38 million as of January this year (4% increase from the previous year), and it is expected to set a new record. Also, the Kyushu Shinkansen, which has carried a total of 61 million passengers between April 2011 and January this year, has had a significant impact on the tourism industry and economy of Kyushu.
---