In this issue :
1. Successful hosting of Surabaya-CLIP 2016
2. TPO Travel Trade 2016 – CHINA
3. The 26th East China Fair in Shanghai
4. Running across the deepest lake on Earth!
5. Pear blossoms in Chengdu and Jinchuan regions in 2016
6. Incheon Metropolitan City, hosts the 10th Ganghwa Icefish Festival
7. The 29th China (Qingdao) International Beauty & Hairdressing & Cosmetics
Expo 2016
8. Penang International Airport in Malaysia, reaches maximum user capacity
9. Indonesia, expands its visa-free traveling policy
10. Record-breaking 19.74 million foreign visitors to Japan in 2015
Member & Industry News
1. Successful hosting of Surabaya-CLIP 2016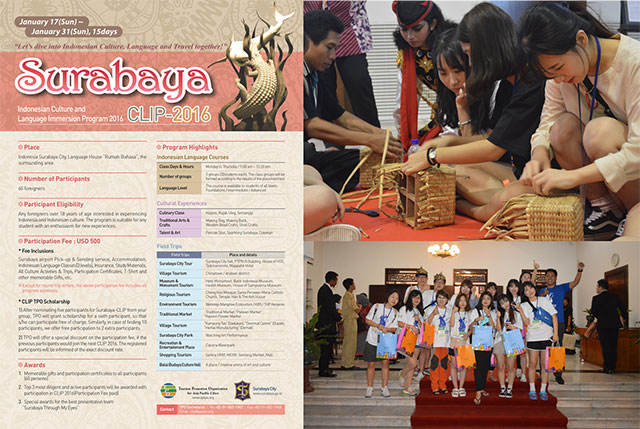 Surabaya-CLIP 2016, held as part of the Student Travel Exchange Program (STEP) of the Tourism Promotion Organization for Asia Pacific Cities (TPO), took place in Surabaya, Indonesia for a 15-day period from January 17 to 31, 2016.
Surabaya-CLIP 2016 was organized for foreigners wishing to travel in Surabaya, experience the local culture, and learn the Indonesian language. 25 people from 5 countries participated in the event.
This event held under the slogan, "Let's Dive into Indonesian Language and Culture Together," was comprised of diverse programs, allowing the participants to better experience and understand Indonesian culture, with the assistance of the Surabaya City Government.
There were language classes offered at Rumah Bahasa, a language education institution run by the municipal government, where the participants had a chance to learn the Indonesian language from the local instructors. There were also special classes that taught the history and traditional and modern cultures of Indonesia. Moreover, the participants took part in diverse hands-on experience programs involving making traditional dishes, accessories and crafts and learning the traditional martial arts and dance.
The program participants also had a chance to go sightseeing in the city, taking a look at the local tourist attractions including the historical sites. Following the tour, the students were divided into groups for the Surabaya Through My Eyes program, during which they created videos and presentation materials to demonstrate what they had learned and experienced in the city.
As for the final examination administered after the completion of the language courses, Chae-yeon Kim from Ulsan College in Korea and Ahmad Sobri bin Baharani from Sentral College in Penang, Malaysia won top prizes, and were invited to participate in the next CLIP event free-of-charge.
The CLIP event for this summer is set to be held in Tongyeong, Korea this coming August.
---
2. TPO Travel Trade 2016 – CHINA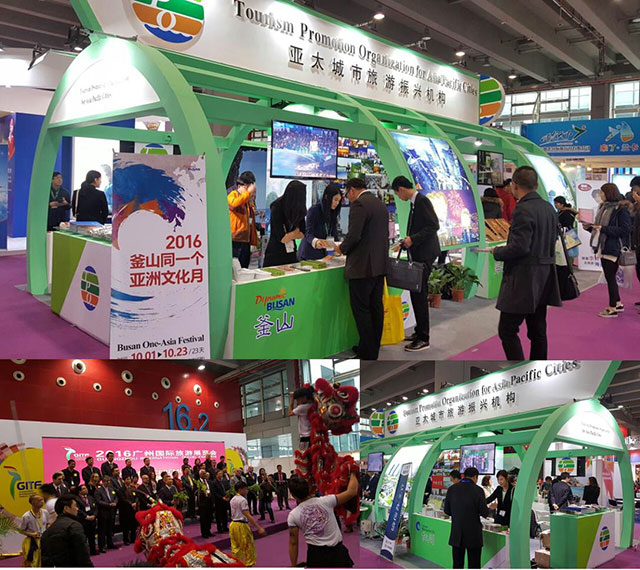 The TPO Travel Trade 2016 – CHINA took place from February 24 to 28, in connection with the Guangzhou International Travel Fair (GITF) 2016.
TPO Secretariat and members cities, Busan, Tongyeong, Incheon and Haeundae-gu, jointly operated a PR booth for TPO, where they conducted a wide range of marketing activities to promote the tourism resources of the participating cities and attract tourists from Guangdong in China.
On February 26, the participating members held a TPO member cities promotion event on the GITF promotion stage. About 20 outbound travel agencies and 4 media in Guangzhou were invited to the event, where the diverse tourism resources and products of the TPO member cities were presented.
---
3. The 26th East China Fair in Shanghai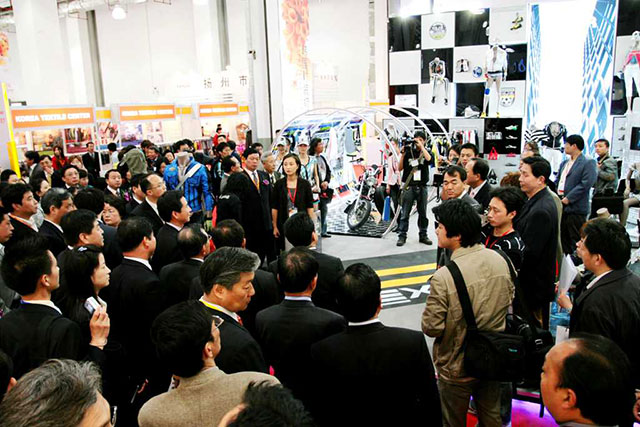 The 26th East China Fair is set to be held at the Shanghai New International Expo Center from March 1 to 5, 2016. There will be a total of 11 exhibition halls (exhibition area: 126,500??), with one additional hall compared to the previous year, and some 6,300 booths set up for the event.
The East China Fair is one of the biggest events held in China in relation to the global economy and trade. The exhibitions are related to fabrics and textiles, decorative crafts, household goods, modern lifestyles, and family products.
---
4. Running across the deepest lake on Earth!
Baikal Ice Marathon in Irkutsk, Russia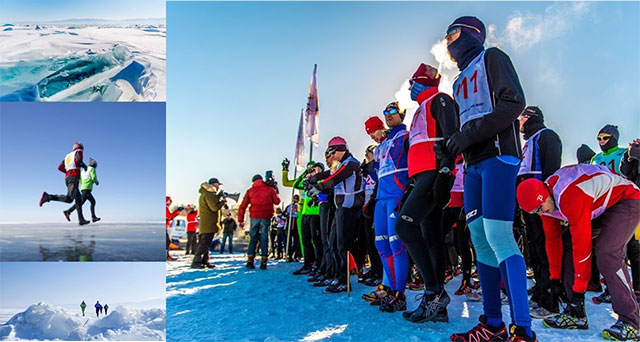 The 12th Baikal Ice Marathon will be taking place on Lake Baikal, the world's largest freshwater lake, on March 6.
Around this time of the year, Lake Baikal, which is usually tranquil and peaceful, becomes packed with marathoners from around the world. The 49.195km-long race, which typically takes about 3 hours to complete at an average temperature of -10??C, takes place with Baikal Kamchatka, which is an ice fishing contest, as well as Baikal ice golfing tournament, ice skating competition and other outdoor events that allow the contestants push their own limits.
The surface ice on Lake Baikal is about 1.5m in average thickness, but due to the risks of ice breakage resulting from geothermal and seismic activities, the cracks on the frozen lake are being monitored in real-time based on satellite images.
Lake Baikal, situated between Irkutsk in southeastern part of Siberia in Russia and the Republic of Buryatia, has been inscribed in the UNESCO World Heritage List. It is the oldest lake in the world with a 25 million-year history. It is also the world's deepest lake, with an average depth of 700m and maximum depth of 1,700m. It accounts for 90% of the total freshwater in Russia, with a catchment of 22,000km3.
---
5. Pear blossoms in Chengdu and Jinchuan regions in 2016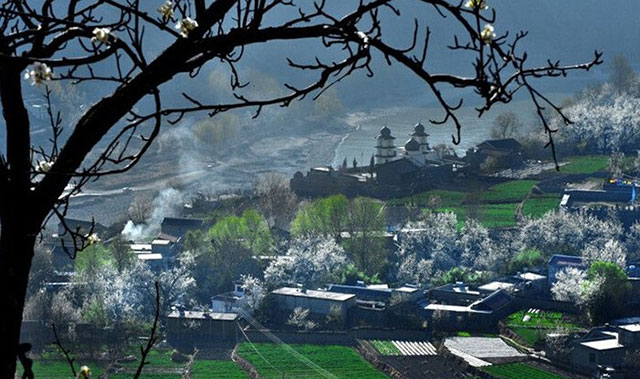 Mid-March is the perfect time to enjoy the beautiful pear blossoms in Jinchuan County in Ngawa (also known as Aba) in China. The pear blossoms that embroider the fields and mountains of the county are so beautiful and breathtaking that they look like jades. The scenic view of the pear blossoms seen between the Tibetan houses demonstrates the unique charm and beauty of the breathtaking landscape in the outskirts of the monasteries.
The scent of the flowers from the foothills alongside the Dajinchuan River, which stretches for about 100km, entices the travelers, and magnificent and majestic sceneries unfold wherever they go.
---
6. Incheon Metropolitan City, hosts the 10th Ganghwa Icefish Festival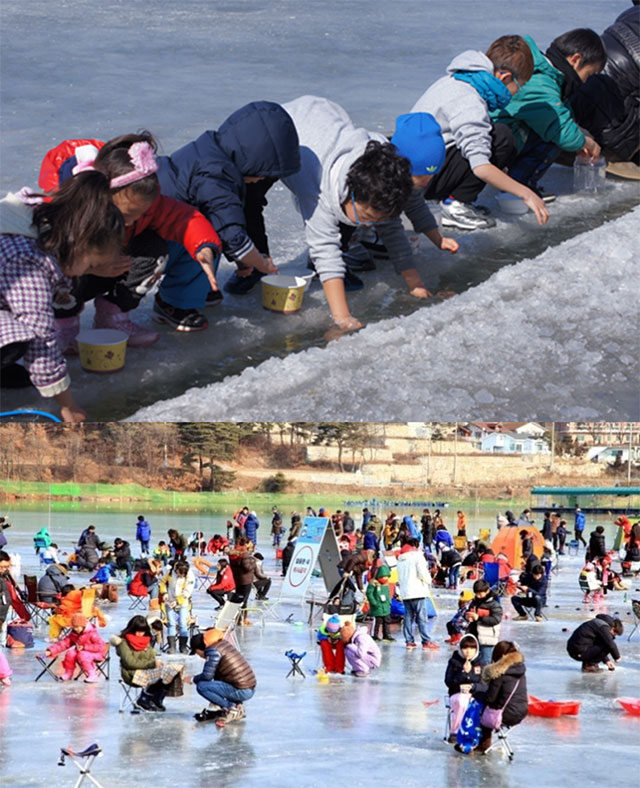 Incheon Metropolitan City in Korea will be holding the 10th Ganghwa Icefish Festival at the Hwangcheong Fishing Site in Ganghwa-gun until the 26th of March this year.
"Icefish," referring to fish living under frozen ice, inhabits clear and cold waters in a temperature range of 6~10??C. It can be eaten raw or cooked in various ways to be served as a deep-fried fish or spicy stew.
The Hwangcheong Fishing Site, the festival venue, has a large water area of about 75,900??, and is surrounded by a beach, Yongdure Village and the West Sea, so there is much to see and eat in this area.
The 10th Ganghwa Icefish Festival, which kicked off on January 9, offers a wide variety of programs in addition to icefish fishing such as ice slides, sledding, ice carriage rides and jegi-chagi (shuttlecock game). Visitors can also take part in various programs offered at Yongdure Village such as flying kites, making rice cakes and watching migratory birds.
There are also excellent accommodations such as waterfront and on-water bungalows and mini pensions. These places are highly sought-after by families and couples as they offer night fishing experiences.
If you want to enjoy the last bit of the winter season, we recommend a visit to the Ganghwa Icefish Festival.
---
7. The 29th China (Qingdao) International Beauty & Hairdressing & Cosmetics Expo 2016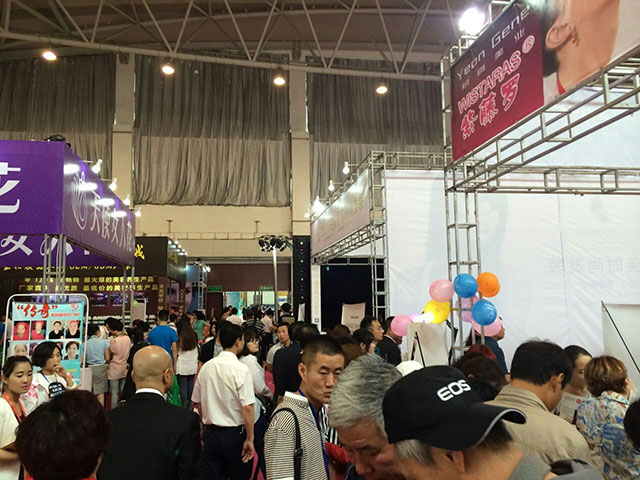 The 29th China (Qingdao) International Beauty & Hairdressing & Cosmetics Expo is set to be held at the Qingdao International Convention Center from March 30 to April 1, 2016. This is a premium beauty and hairdressing brand exposition held in the Huadong region of China in an exhibition area of 25,000??. This year's exposition will focus on five areas including beauty, cosmetic surgery and professional hairdressing, and about 800 companies from Taiwan, Korea and Hong Kong will be taking part in the event.
Some 50,000 buyers from Shandong and the surrounding areas visited the exposition last year, and the satisfaction rate among the buyers was determined to be 91.87% based on a survey.
The 29th China (Qingdao) International Beauty & Hairdressing & Cosmetics Expo serves as an effective platform for finding dealers, agencies and franchise partners, and visitors can learn new techniques from professionals in the beauty and hairdressing industries.
---
8. Penang International Airport in Malaysia, reaches maximum user capacity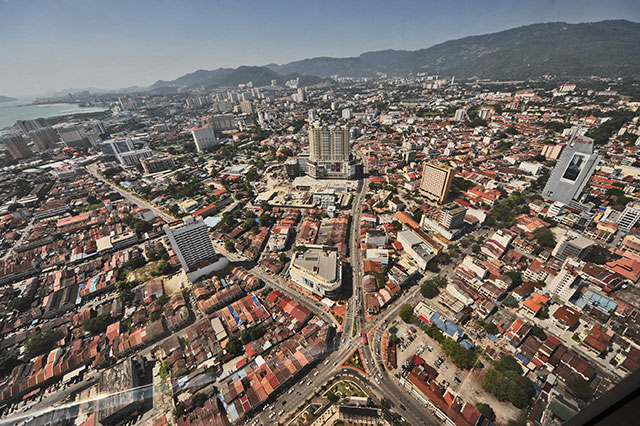 With Penang International Airport reaching the maximum international passenger capacity, the Penang state government is setting forth countermeasures including airport extension.
The airport achieved a record-breaking growth rate last year, with more than 6.5 million travelers accessing the airport. This is deemed to have resulted from the increasing number of direct flights and launches of new flight routes among the low-cost carriers (LCCs). For instance, Air Asia launched a direct flight route between Penang and Ho Chi Minh City, offering flights four times a week (Monday, Wednesday, Friday and Sunday) between the two cities since January 25. They are also set to introduce direct flights between Penang and Yangon (three days a week: Tuesday, Thursday and Saturday) on March 22.
Lim Guan Eng, the Chief Minister of Penang, said, "We projected that the number of passengers using Penang International Airport will exceed 6.5 million by 2020. However, this number was reached last year, 5 years earlier than expected. The number of international flight passengers has been surging in the past two years, and we must prepare measures to extend the airport to prevent any inconveniences for the passengers."
---
9. Indonesia, expands its visa-free traveling policy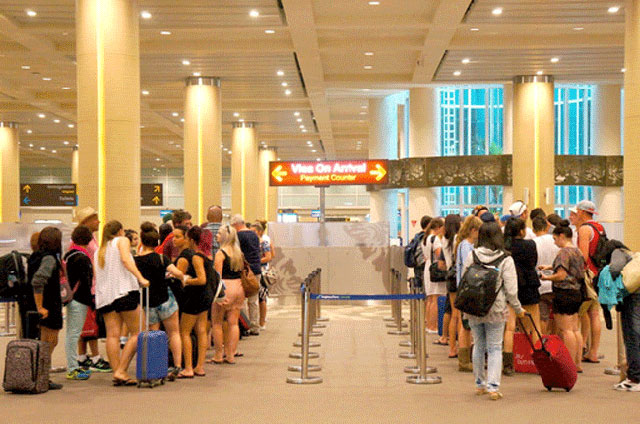 Indonesia has substantially increased the number of countries for which they waive tourist visas as a means to compete against its neighboring countries in attracting foreign visitors. This has resulted in a rapid increase in the number of foreign tourists visiting the country. According to the Immigration Office of Indonesia, around 5.1 million foreigners visited Indonesia last year, which is about a 4.8% increase compared to 4.85 million recorded in 2014.
The decision to expand the scope of application of its visa-free policy was made in order to promote the tourism industry. It has added 30 more countries including South Korea, Japan and France to the original list of 15 countries eligible for visa-free tourism. Nationals from the countries in the visa-free list may enter Indonesia for tourism purposes and stay for a maximum of 30 days, without acquiring a visa in advance.
Indonesia has set a goal to attract 12 million foreign tourists in 2016 and to increase this number to 20 million by 2019. For this purpose, they are planning to add 45 more countries to the visa-free eligibility list for a total of 90 eligible countries by the end of this year.
According to the 2015-2019 National Mid-Term Development Plan (RPJMN), the Indonesian government plans to bring in about 20 million USD through tourism by 2019. They have also set forth a goal to employ 7 million people in the tourism industry, and announced that there are already about 3 million employees in the industry.
---
10. Record-breaking 19.74 million foreign visitors to Japan in 2015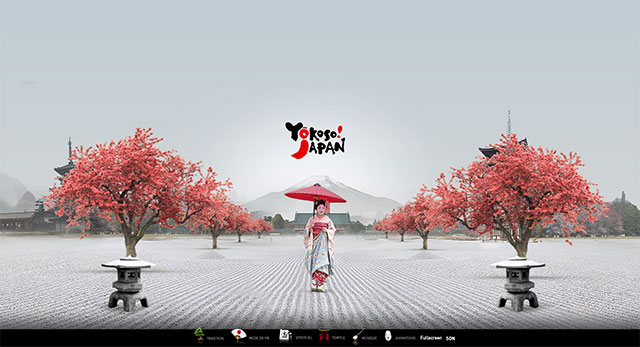 In 2015, Japan received record-breaking 19,737,000 foreign visitors, which is a 47.1% increase from the previous year. This is the largest growth rate ever observed since the Japan National Tourism Organization began keeping records in 1964.
It is also 6 million more than the 1,341,300 recorded in 2014, which was a record-setting figure at the time. Also, this is the first time that the number of people coming into Japan surpassed the number of people traveling out of Japan in 45 years.
Major factors contributing to this phenomenon include the increased number of cruise ships and flights to Japan, reduced air fares resulting from the drop in global oil prices, and growing demand for traveling in Japan resulting from ongoing tourism promotions. Plus, the weak yen, eased visa requirements, and consumption tax exemptions for foreign tourists also drove the increase in foreign visitors.
In terms of the nationalities of travelers, 19 countries out of the 20 major countries (excl. Russia) maintained the past record-breaking numbers of tourists to Japan. Of particular note, 4.99 million Chinese tourists, a 107.3% increase from last year, visited Japan.
The number of American and European tourists surpassed one million each for the first time, while the total number of tourists from six Southeast Asian countries (Thailand, Singapore, Malaysia, Indonesia, the Philippines and Vietnam) exceeded 2 million.
---