In this issue :
1. Malaysia Culture Exchange Program for Korean Students was held in success
2. Shimonoseki Strait Festival
3. Daegu Yangnyeongsi Herbal Medicine Festival 2017
4. Yantai is set to host Longquan Oriental Melon Festival
5. 2017 KL Tower International Towerthon Challenge
6. Busan is Ready to Open ??Haeundae Sand Festival??
7. The 21th Pacific International Tourism Expo
8. Taichung Mazu International Festival 2017
Member & Industry News
1. Malaysia Culture Exchange Program for Korean Students was held in success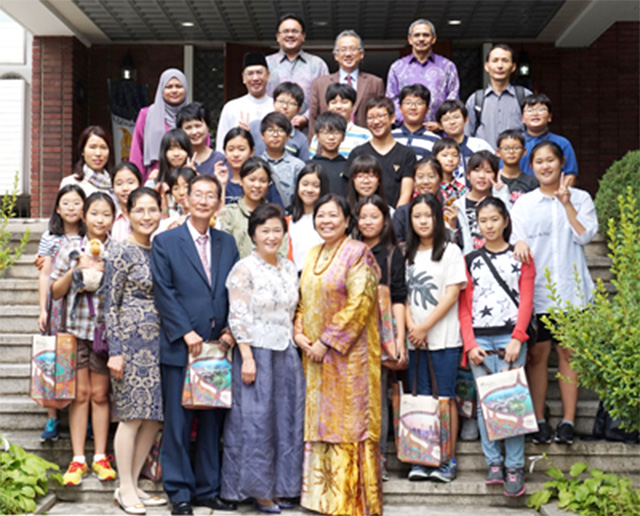 The Malaysia Culture Exchange Program for Korean Students hosted by the Embassy of Malaysia in Korea and the Seoul Office of Tourism Malaysia was held at the Embassy of Malaysia in Seoul, Korea on 3rd April 2017.
The program was carried out to promote various Malaysian cultures and closecultural exchange between the two countries. This event was attended by 6th grade students and faculty staff members of Sangji Primary School and Korea-Malaysia Student Exchange Association.
Dato 'Ro hana Ramli, Ambassador of Malaysia, said, "the cultural exchange program was held in order for Korean students to experience the traditional culture and environment of Malaysia." Through this program, the cultural exchanges between the two nations are improved and he expressed his heartfelt appreciation.
The Malaysian population is made up of diverse ethnic groups such as Malaysian, Chinese, and Indian. Especially, English is widely used in Malaysia and it is not burdensome to visit Malaysia as a tourist destination. After a brief introduction of Malaysia, the participants enjoyed learning Malaysian cultures, playing traditional Malaysian games, wearing traditional costumes, and local food tastings.
---
2. Shimonoseki Strait Festival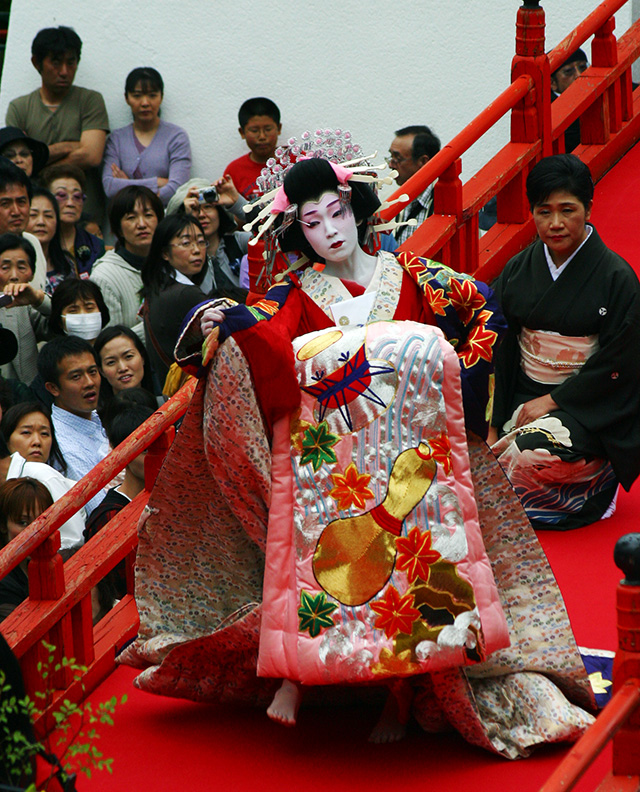 Shimonoseki Strait Festival is held around the Kanmon Straits, situated between Honshu and Kyushu, Japan, to commemorate the historical battle that took place there. This year's festival will be held on the coastlines along the Kanmon Straits and Ganryu-jima Island from May 2 to 4.
The festival, celebrating its 32nd anniversary this year, is known as a traditional Japanese festival centering on a historical event.
The highlights of festival are the street parade of women wearing exquisite kimonos and the sea parade of a fleet of 80 boats, which are reenactments of the Battle of Dan-no-ura of the Genpei War (1185). The war marked the change of era from the aristocracy to the reign of warriors and shoguns in Japan.
On Ganryu-jima Island in the Kanmon Straits, concerts and picnics will attract visitors during the festival.
---
3. Daegu Yangnyeongsi Herbal Medicine Festival 2017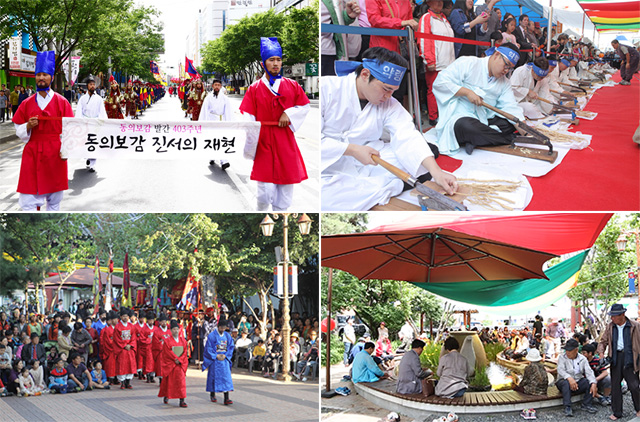 Daegu Yangnyeongsi Herbal Medicine Festival 2017 will be held in Daegu, Korea from May 3 to 7.
The festival was launched as part of the 1st Dalgubeol Festival in 1978 to present a modernized reenactment of the opening ceremony for Yangnyeongsi Market during the Joseon period. The event is held on the Yakjeon Alley of Yangnyeongsi Market in Jung-gu, Daegu in early May as a way responding to people's curiosities about traditional Korean medicine and medicinal herbs.
Daegu Yangnyeongsi Herbal Medicine Festival, which presents the diverse cultural and tourism resources of Daegu in addition to shedding light on herbal medicine, was designated as a culture and tourism festival in 2001. Since then, it has gradually established itself as an iconic festival that promotes the excellence of traditional Korean medicine at home and abroad.
Following the opening ceremony and congratulatory performances, there will be a thematic performance titled "Heo Jun Laughed," Yangnyeong Fringe Concert, Korean Medicine Exploration and Auction, Korean traditional wedding ceremony, a music concert and media art on a terrace, an award ceremony, and the closing ceremony.
For more information on the festival as well as travel information on Daegu, visit the official website of the festival: www.herbfestival.org.
---
4. Yantai is set to host Longquan Oriental Melon Festival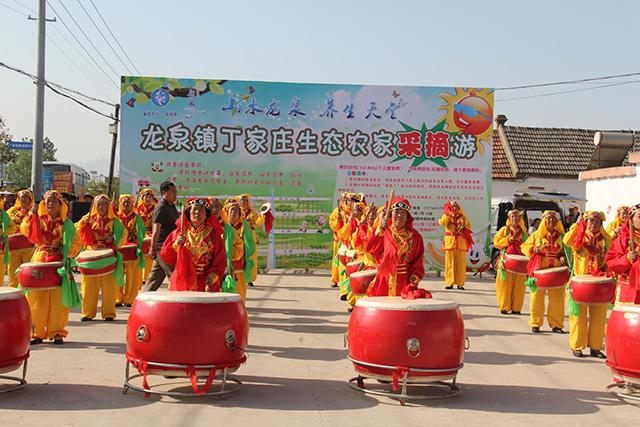 Yantai Longquan Oriental Melon Festival will take place from May to July this year. The beginning of oriental melon cultivation in Longquan Town, Yantai can be traced back to around 20 years ago. During the festival, visitors can try picking the oriental melons on their own, and experience the unique local traditions and customs.
There will also be a wide range of folk performances during the festival period. Visitors can enjoy leisure activities at the market place, foodie streets, tea shops, agricultural exhibition center, and mini zoo. You will have a chance to obtain local products and handicrafts.
If you want to enjoy breathtaking scenery, eat delicious fruits, and enjoy a fun and exciting festival, it is recommended that you head over to Longquan Town, Yantai, China.
---
5. 2017 KL Tower International Towerthon Challenge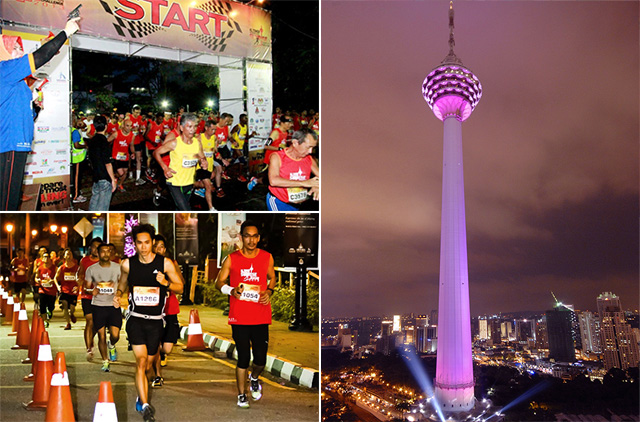 Since the inception of KL Tower International Towerthon Challenge in 1998, this event has been recognized and supported by Tourism Malaysia in the calendar of events. The staircase run has gained much popularity amongst local and international sports enthusiasts, young and old, to challenge the tower with 1 km run uphill before conquering 2058 steps and reaching the top level at 283 meters above ground level.
According to an officer of the event organizer, attractive cash prizes are to be won, but the KL Tower International Towerthon's true appeal lies in running up and catching the sunrise over KL's bustling cityscape.
---
6. Busan is Ready to Open ??Haeundae Sand Festival??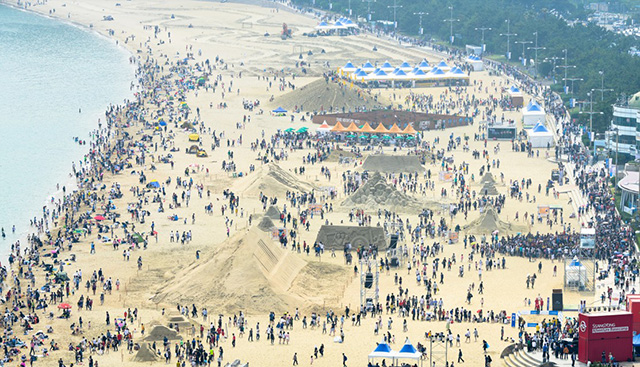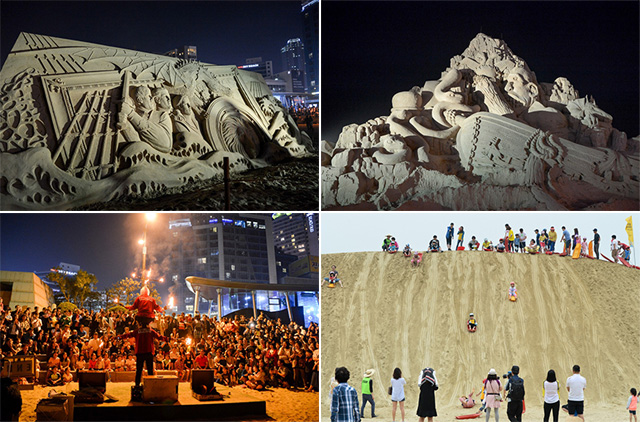 Haeundae Sand Festival, which is the world's unique environment-friendly festival with "sand" as its main theme, will take place on the Haeundae Beach for 4 days from May 26 to 29.
The festival was launched in 2005 as a way to wish for successful hosting the APEC Small and Medium Enterprise (SME) Ministerial Meeting. Since then, the festival under a special concept has been annually held with sand artworks and programs in order that visitors can have diverse and unique experiences.
A sand sculpture exhibition on the Haeundae Beach presents a wide range of sand sculptures created by world-class artists. There are also a large number of experience programs, where visitors get a chance to demonstrate their artistic sensitivity and skills by using the beach as a canvas, enjoy a thrilling sleigh ride on the sand, take an adventure through a sand maze, and ride an ATV.
Haeundae Sand Festival encourages people from across the country and the world to communicate and mingle with nature. It instills dreams and hopes into children through adventurous and creative activities, and reminds grown-ups of their childhood memories of having a great time on the beach. Visitors can also enjoy sightseeing in the Haeundae area including Marine City known for its breathtaking night view, Sampo where they can enjoy fresh seafood, and Dalmaji-gil where they can go on a pleasant stroll under the moonlight.
---
7. The 21th Pacific International Tourism Expo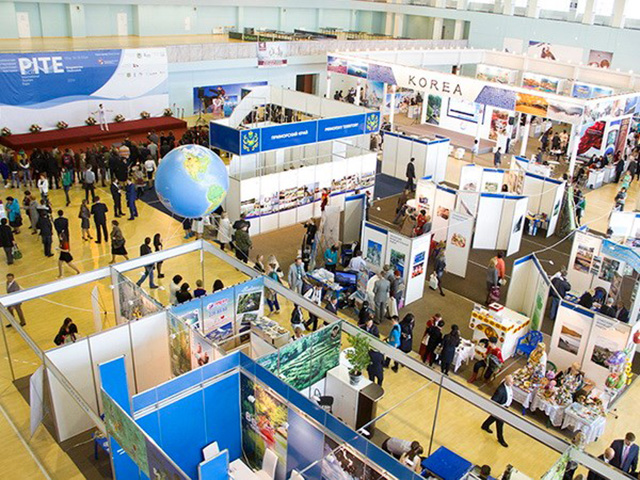 The 21th Pacific International Tourism Expo will take place at Far Eastern Federal University Campus, Vladivostok, Russia from 18 to 21 May 2017.
The exhibition is an outstanding event in the tourism industry, which brings together industry professionals and people who love to travel and want to learn more about the cultures of other countries. There are business meetings, forums, and conferences held as part of the exhibition. The exhibition presents new tourism projects and infrastructures, as well as a variety of proposals for recreation in Russia and abroad. About 300 companies and organizations participate; from Vietnam, China, Korea, Malaysia, Thailand, Japan, Guam, Singapore, Austria and other countries. There are also cultural programs and contests for attendees.
---
8. Taichung Mazu International Festival 2017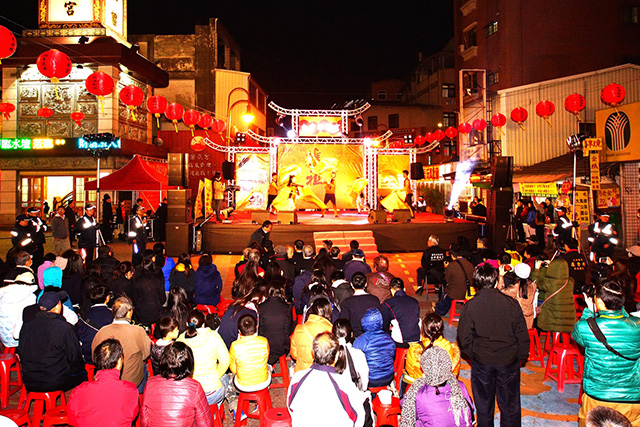 Taichung Mazu International Festival 2017 held at the palaces and temples in Taichung, Taiwan will continue until the end of May.
The Mazu belief of Taiwan boasts a long history and tradition. Mazu (Chinese sea goddess), who symbolizes sympathy, innocence, and supernatural power, is one of the most popular Chinese deities worshipped and revered by Taiwanese people. Taiwan is entirely surrounded by water.
Taichung Mazu International Festival to celebrate the birthday of the sea goddess consists of various attractions and programs including an exhibition of the religious dress and accessories of Mazu, street music performances, a handicraft show, the lion dance, the dragon dance, and dance performances by the natives.
Taiwanese people believe lighting incense at holy grounds to be sacred. So lighting incense and worshipping at Dajia Mazu in Taichung every March in the lunar calendar is considered one of the most extravagant religious events in the country.
The festival period varies from year to year. The date is determined by the representative of the Dajia Jenn Lann Temple who throws moon-shaped divination blocks during the Lunar New Year Lantern Festival earlier that year. Incenses are lit for 8 days, and ceremonies are conducted in the designated order and at the designated locations and times according to the traditions.
Official website of Taichung Mazu International Festival 2017:
http://www.mazuevent.com/index.html
---